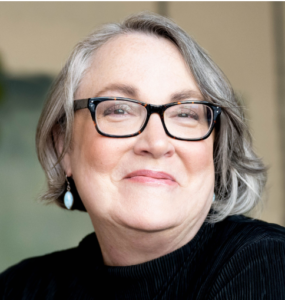 Whether you're a Pro Se litigant, a solo attorney, or a paralegal at a larger law firm, you need top-notch legal assistance that never cuts corners; that's why you want Solid Serve Legal.
I launched this company in order to provide the type of customer service I always wanted when I was a paralegal working in law firms. Process service companies (especially the national ones) seemed to over charge and under deliver. And this was especially concerning when our client's cases were on the line.
I also wanted to build a company rooted in the values of community and justice. Access to justice is one of my top priorities and so I perform all of our services with compassion and eye toward ensuring that everyone has a chance to see their case adjudicated. 
My Background
I started my legal career in my early 20s as a legal secretary for a small family and estate planning law firm in Los Angeles, California. After the birth of my son, I transitioned to self-employment by providing bankruptcy and family law document preparation to the general public. When my son was four, I went back to school and earned my Bachelor of Arts Degree in English from the University of Colorado at Boulder. Yes, I love to read and earned my degree with honors in 1997. 
In 1998, I joined the Sacramento office of Orrick Herrington & Sutcliffe LLP (an international law firm) and worked there as a software trainer and IT specialist helping the lawyers and paralegals make their documents sing. (Yes, this means I'm an expert in Microsoft Word and can help you troubleshoot just about any weird quirks happening with your files.)
I then spent a little more than a decade building a marketing career in healthcare, nonprofit, and other settings. But in 2017, I determined that I missed the law and went back to school to earn my Associate of Science Degree in Paralegal Studies from Portland Community College. The last several years have been spent working as a paralegal in personal injury, employment, and business law firms. Since launching this company, I've also worked with attorneys doing construction litigation, family law, elder law, landlord tenant litigation, and more. 
My Network
I take pride in the fact that I've built a strong national network of resources and will find the answers to your questions if I don't already know the answers. 
Get in touch with me online or at (503) 928-6362 for an experienced, highly-informed paralegal that can help you with every nuance of your project.
I am a proud member of:
You can also find our company on 
Facebook
 and 
LinkedIn
, but here's the 
link 
to my personal LinkedIn profile.
About our Logo
Before the icosahedron became the 20-sided die for Dungeons and Dragon players, it was designated as one of the five Platonic Solids and represents the element of water. Here in the Pacific Northwest, we are extremely familiar with the power of water — it is persistent and always finds the path forward. It's lesson is to follow the flow and find the path of least resistance. 
This idea may feel strange to those involved in our justice system — after all, positive change is what we are all after here. But persistence with the flow and not against it is how we create bigger change on a more rapid basis.