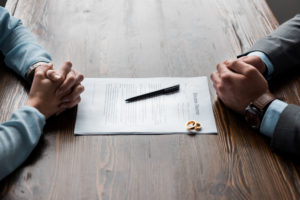 When it comes to divorce proceedings, discretion and efficiency are crucial. Our divorce process service is done only by highly trained and experienced professionals who understand the importance of maintaining confidentiality and the sensitivity of divorce-related legal documents. 
Do You Serve Divorce Petitions in My Area?
We're based in Milwaukie, Oregon, but we serve the entire Portland Metro area. We're definitely familiar with Milwaukie area neighborhoods like Sellwood, Oak Grove, Gladstone, and Johnson Creek; but we also know our way around Clackamas, Oregon City, West Linn, Happy Valley, Wilsonville, and beyond.
In addition, we have several years of experience navigating the local court systems of Clackamas County, Multnomah County, and Washington County, so you know your documents will be served according to the rules of local statutes.  
Ensure Your Divorce Proceedings are Handled Smoothly
We have a proven track record of success and are dedicated to providing you with the highest level of service — it's not just in our tagline — check out our Google reviews, too.
As a pro se petitioner (someone who isn't represented by an attorney), you are responsible for making sure your divorce proceedings move forward as they should. Once you've filed your Petition for Dissolution of Marriage with the court, several steps need to be completed successfully in order for your divorce to proceed. One of the most important items is the service of process on your spouse. This means, that your soon-to-be ex must be formally provided with a true copy of the file-stamped Petition and its accompanying documents. That's where we come in.
You give us copies of the documents as well as all information you have about how to find your spouse (at work, at home, or other public places they might frequent). Do you know their typical schedule? Do you have a photo or two you can share with us? Do you have phone numbers of family members and friends?
All of those things help us find your spouse quickly and efficiently.
If your spouse is cooperative and willing to meet with us at an appointed time and date (e.g., we don't have to track them down), we can offer you a small discount off of our standard rates. Be sure to find out if they are able to cooperate before you order our routine service.
What if I Don't Know How to Find My Spouse?
While it can be tricky to serve a Petition for Dissolution to an absent or missing spouse, we have certain methods that can help us find them. 
Sometimes, even experienced process servers have trouble locating people. In this case, you do have a few options. The court allows you — only after all other methods have proved exhausted — to publish a notice in the newspaper or serve someone by mail. But don't worry — this rarely happens as we can usually find the people we're looking for.
Got questions? Please click over to our calendar and book a complimentary consultation. We limit these free consults to just 15 minutes, but that's usually all it takes to clear up your concerns.